Administrator
Staff member
I'm fairly certain it's a possibility now. Let's look at the factors leading to an assumption the next game for Larian Studios is Neverwinter Nights 3.
Before BG3 was released, Swen Vincke gave Eurogamer
an interview
which had the following parts:
How much do your plans for the future depend on the commercial reaction to Baldur's Gate 3? I'm sure you have things in place now already, but how much does that change depending on if the game sells well, or if it sells phenomenally well?
I know what we want to do - we had six years to sit on other ideas - but we need to see if there's a market large enough to carry this type of game. And if there is, then we can continue innovating in it, and if there's not, then we have to shift gears somewhere. That's something you can't know upfront.

<....>

I'm not going to say what the future plans are going to be; they're going to be defined by the success of BG3, defined by the needs of the next game, because each game has its language that you need to learn to talk it. Maybe we'll make a game like Into the Breach - who knows?
So Larian needed to see the commercial reaction to BG3 first. Well, the success was tremendous.
There has been a lot of talk among gamers about the next game from Larian, with options like BG4 or Divinity: Original Sin 3 mentioned the most. However, there is a sequence of recent events that I think provides a sudden, but actually quite logical choice for them.
1. During the Golden Joystick Awards acceptance speech, Swen said he hadn't prepared for it, so everything he said there came naturally. Closer to the end, he thanked Wizards of the Coast. Might be a hunch, but Larian hasn't mentioned WotC for a long while. And then he mentions it, as if potentially he had some conversations with them just not long ago (and it would have been fair, considering he returned from his vacation and had to discuss all the success BG3 got). Specifically, he praised them for being a good licenser.
2. Usually in big games like BG3 there are hints at future projects that might or might not materialize later. For example, at the end of Divinity: Original Sin II, Tarquin says he's interested in exploring other planes of existence, and that he found one with beings that consume minds. Then the epilogue has him disappearing into another plane. That's obviously a foreshadowing of the main BG3 plot.
And how can we forget Lord Foreshadow from the original Baldur's Gate 1 that mentioned the next BioWare game that was actually in development:
"
Oh, I actually hail from Waterdeep. The great City of Splendors has much more in the manner of social luxuries suited towards my particular tastes. I do, however, make a point of keeping in touch with Neverwinter, though I have only visited once previously. It was quite popular in those nights, if I recall correctly. I'm going to make a second trip in the coming year, and I'll wager it will be as popular again."
Now, let's come back to Swen's interview. "
I know what we want to do - we had six years to sit on other ideas".
There is a real possibility the game has those clues about the next project.
There is a devil domain in BG3 which has portals to other planes.
Neverwinter, Waterdeep, Baldur's Gate, Menzoberranzan. You can interact with each portal and see character's reactions (small barks, each character has their own reaction). So ofc I'm aware there are several portals here, and it could be Waterdeep or Menzoberranzan as well, if it's indeed a foreshadowing of what the future holds. Let's go to the next point.
3. As I mentioned, Swen returned from his vacation not long ago. After the Golden Joystick Awards ceremony happened, he tweeted a few times, including these:
3.1.
So it means that they are already working on the next game. I would say it's reasonable to assume discussions about that game happened fairly recently, maybe even the day the tweet happened. In gaming, it's quite common to tweet hints right after a meeting while the feelings are still fresh.
3.2.
Please take a look at the particular interesting choice of words used and their order. It might be just a tweet about the Xbox version timeline, or it might be more. Again, if it's very fresh, if it's actively discussed at the moment, I can see how a small decision to share the joy and excitement kinda goes through. I saw that many times with other developers.
Why would you particularly say "beat winter". It could be anything, e.g. let's release it before the holidays, anything. But it's beating winter now. Rhymes with Neverwinter. And we know how good the studio is with words and dialogues, and also jokes.
4. There is a strong interest in a project like NWN 3 among players.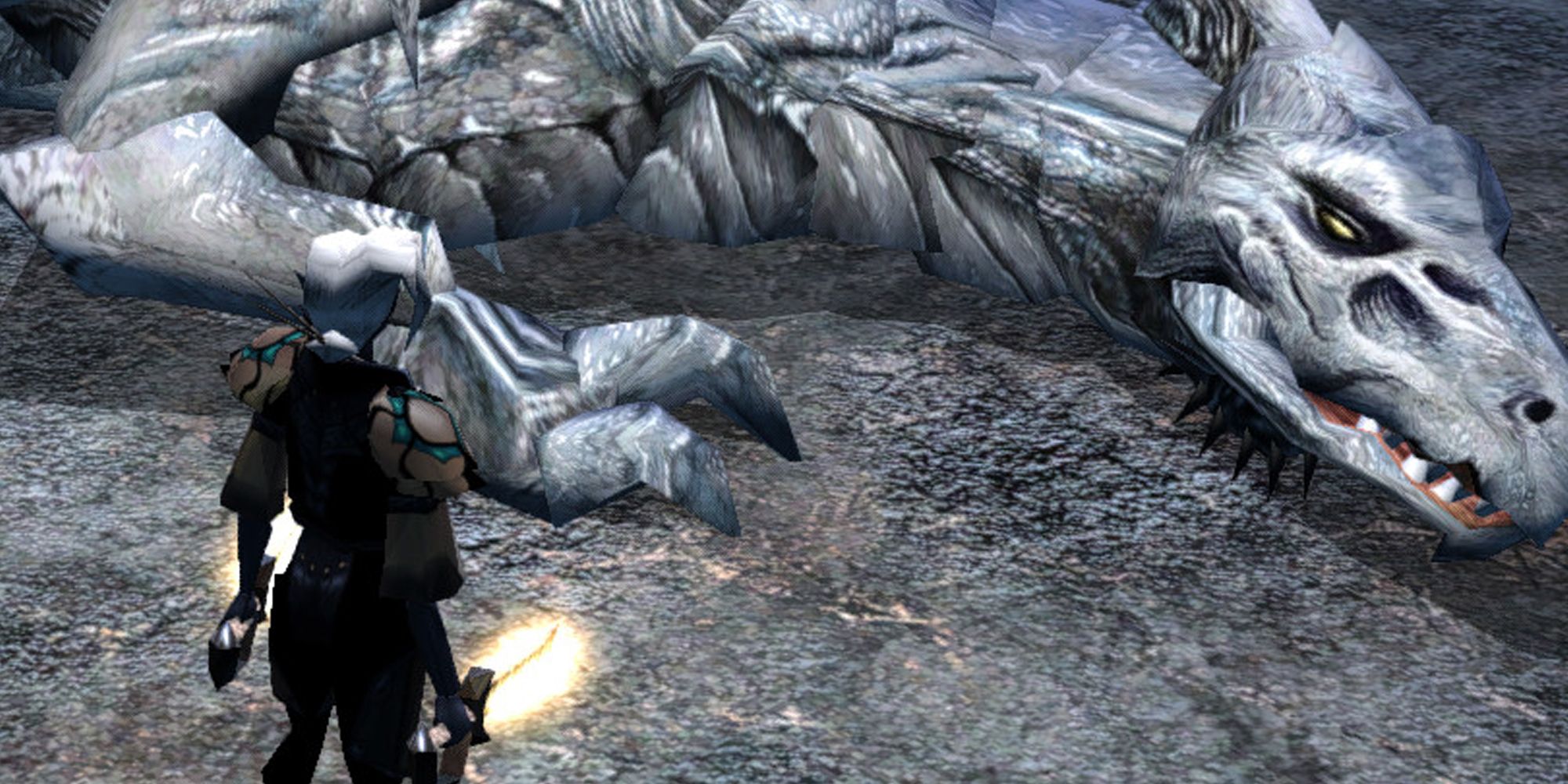 If Baldur's Gate can make a comeback, maybe Neverwinter Nights can too.
www.thegamer.com
Even before BG3, players mentioned that Larian's tools they had provided with D:OS 2 were a few steps away from allowing the creation of modules and worlds like the NWN Toolset allowed.
5. NWN used the Aurora engine. Later, this engine was modified by CDPR to create The Witcher 1. Many, many iterations later, probably 0.01% of it still lives in The Witcher 3 or even Cyberpunk 2077 (as part of the Red Engine).
It would be a fair next step for Larian, who enjoyed adding cinematics dialogue to a "niche RPG", to further work on their cinematics and make the game look more impressive visually. So a game like NWN, but modern and upgraded (less isometric, more 3D -- I realize BG3 is already 3D, but I'm talking about inspirations, BG vs NWN), would make sense for them.
6. What about the industry then?
As you can see, discussions about a potential NWN 3 actually do happen. We can't know for sure what WotC would say, but considering the success of BG3, it's not difficult to imagine they would allow Larian to create any DnD-inspired game right now, just because of how well-received BG3 is.
It was clear a game like NWN 3 would require a lot of money, and Larian now has that money.
7. It would be a sweet homage to BioWare, the original developer of Baldur's Gate. There is a sentiment right now that Larian is doing what BioWare was doing in the 2000's. BioWare created NWN after working on BG1 & BG2.
And for Larian, it would be a bit easier to transfer and implement 5E into a video game for a project like NWN 3, because they have already done that for BG3 (at least partially). If it was another studio, imagine just how much time narratively and from the design perspective, it would have taken them to just implement all possible classes and races, etc.
There were more interviews in the past from different people at Larian where they said they always liked DnD (and that the D:OS games were inspired by DnD systems). What could be a better fit than essentially a game that allows you to play your DnD character, but in a video game? That was the whole concept of the original Neverwinter Nights - that you could recreate the tabletop experience.